Everytime a open my browser the vi-view.com search is the default. I found out it was an Adware, to remove the annoying search engine I use Adware Remove Tool.
Vi-view.com
is a 3rd party search engine. It is categorized as browser hijackers, Ad-ware, PUP (Potentially Unwanted Program). Once you got it into your computer you may also got many changes on your computer. You may change your homepage, default search engine to
"http://searches.vi-view.com,"
search provider, URL redirect, DNS redirect and many other settings may be affected.
How to remove Vi-view.com search.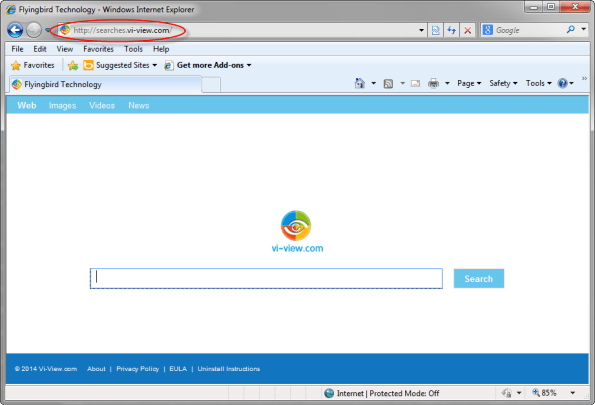 How to remove:
Download
Adware Remover Tool v3.8
to remove
Vi-view.com
Automatically, It's a
Freeware
utility specially designed for Adware Removal. This tool can remove most of the Adwares from
Internet Explorer, Firefox, Mozilla Firefox
and from their registry traces as well..